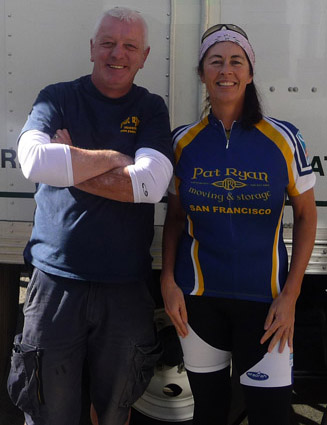 Pat Ryan Moving and Storage is a Proud Sponsor of Barbara Glynn and AIDS LIFECYCLE.
"I will ride my bike 545 miles from San Francisco to Los Angeles in AIDS LIFECYCLE 10. The funds I raise will enable the L.A. Gay & Lesbian Center and San Francisco AIDS Foundation who help those impacted by HIV get the treatment and care they need, and provide targeted prevention efforts for high risk populations.
Day One of AIDS LIFECYCLE 10 will mark the 30th anniversary of this pandemic. HIV affects all of us, regardless of race, background or sexual orientation. While great strides have been made since the first reported cases, the AIDS crisis is NOT over."
Please click the link below and donate as generously as you can. CLICK HERE TO DONATE
Together we can make a difference!